IEPA Holds 1st Policy Dialogue on Innovative Pedagogies.
The Institute for Educational Planning and Administration (IEPA), a UNESCO Category II Centre of Excellence for West Africa, in collaboration with the Ministry of Education and the Education Commission, has organised a two-day policy dialogue on Innovative Pedagogies in Accra.
The Policy Dialogue, the first to be organized under the Innovative Pedagogy Project, aimed at creating awareness of Innovative Pedagogies as well as engage stakeholders to discuss ways of making education inclusive, engaging and adaptive, especially at the primary level.
Stakeholders present at the policy dialogue included representatives from the Ministry of Education, the Ghana Education Service, the National Council for Curriculum and Assessment (NaCCA), the National School Inspectorate Authority (NaSIA), primary level teachers, community leaders, academia, among others.
The two-day policy dialogue saw participants learn from each other of the situation at the primary level and review frameworks that would provide input for research and action plans to promote inclusive, engaging and adaptive pedagogies in primary schools across Ghana.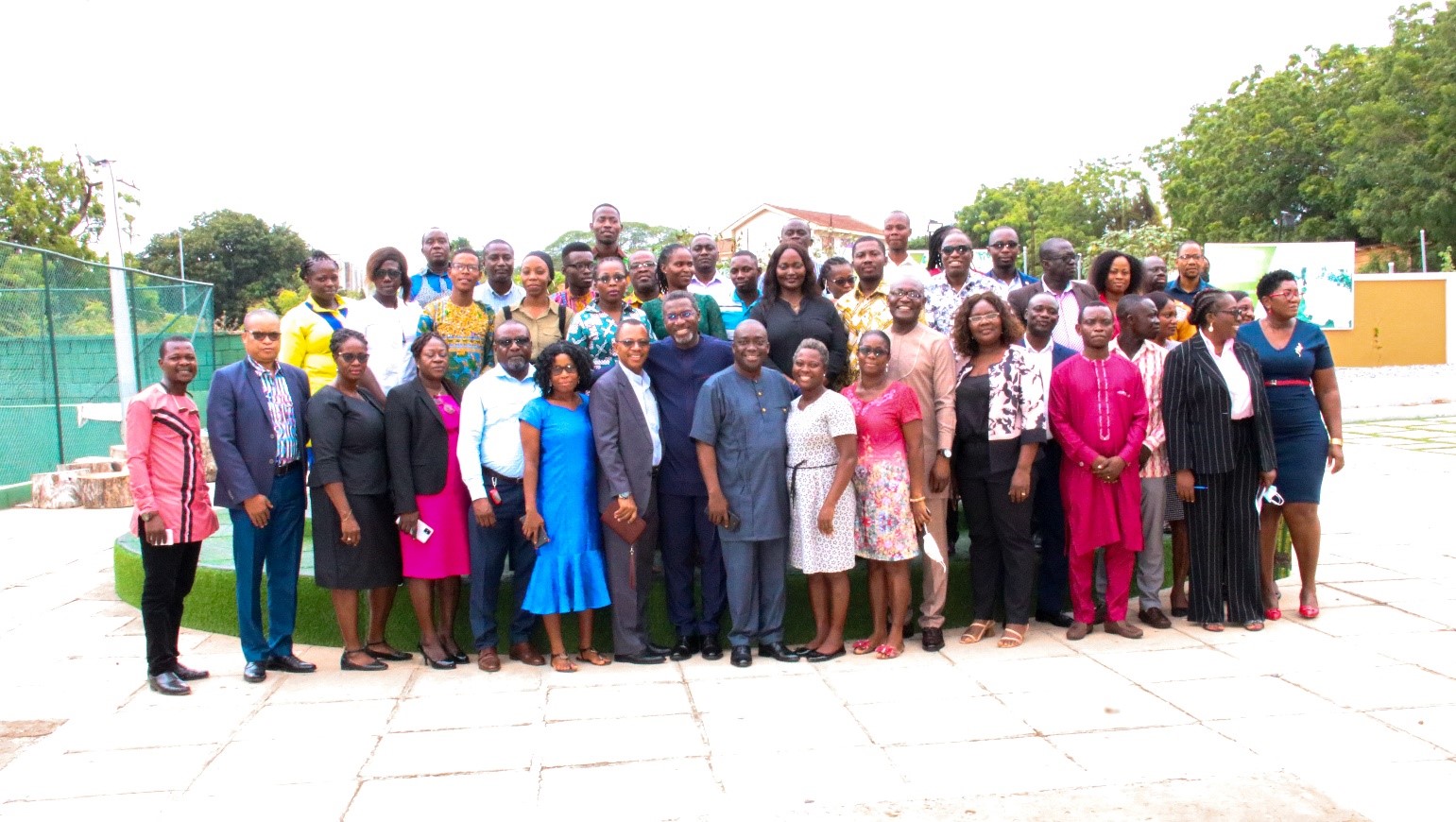 Speaking on the importance of the policy dialogue, the Director-General of IEPA, Dr. Michael Boakye-Yiadom, stressed the need for innovative methods of teaching and learning to ensure that no child is left behind.  He said, "innovative pedagogies mean that all teachers must go back and ask what interventions they can use as a teacher to help learners who do not understand what is being taught. What other interventions can be used based on homework and one-on-one interactions to get everyone on board?" Dr. Boakye-Yiadom stressed the fact that, it is for this reason that IEPA is committed to research and training of educational leaders, planners, administrators and managers in Ghana and West Africa so they can deliver excellence.
 
The Innovative Pedagogy Project is an initiative of the Education Commission - a major global initiative engaging world leaders, policymakers, and researchers to develop a renewed and compelling investment case and financing pathways for achieving equal educational opportunities for children and young people. Speaking on the Innovative Pedagogy Project, the Lead, Innovative Pedagogies Project of the Education Commission, Dr. Sam Awuku, said that following the outbreak of COVID-19 pandemic, the need for governments to come together to think about education to avert learning crisis has become paramount. Working with stakeholders, the Commission engaged 163 countries and out of that a white paper was developed called, "Save our Future". The Save our future spelt out seven action areas among which, were children returning to school safely and how the education system could become inclusive, adaptive and provide engaging and playful pedagogies to ensure that every child receives quality education. After a rigorous selection process in Ghana, the IEPA was selected and signed on as "Consultants" to spearhead the Innovative Pedagogy Project in Ghana. The Policy Dialogue is thus one of the actionable objectives of the project to engage with stakeholders and align the needs of learners.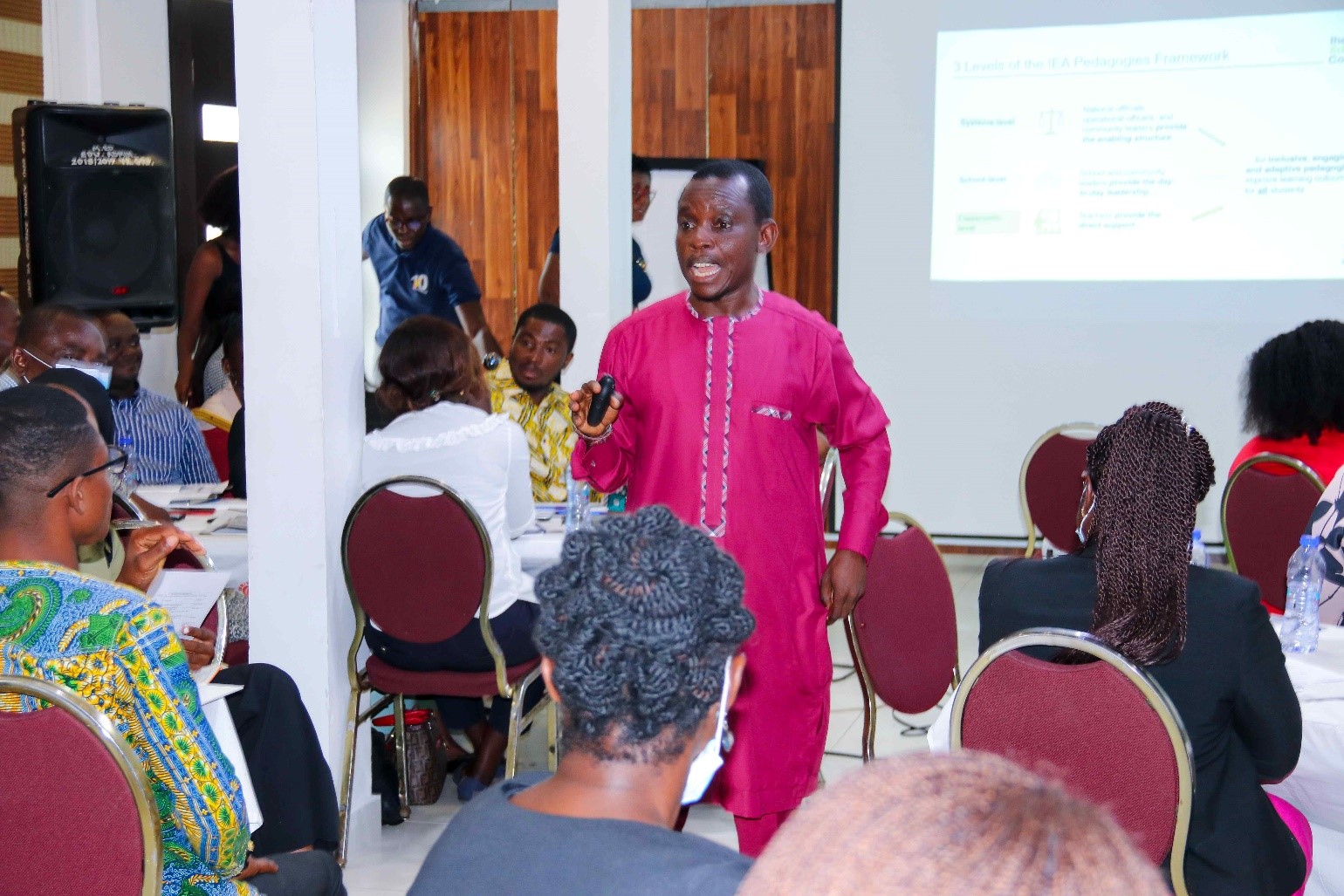 Professor Eric Anane, the pedagogical expert on the project, emphasised the need to adapt to the fast-changing trends in education. He explained that, educators should review their teaching methods to suit the needs of their students in todays' classrooms.  He stated that "we need to take a look at our teaching methods so that we can give our students the competencies needed to thrive in the ever-changing world". Prof. Anane further added that several frameworks and rubrics are already available to assess pedagogy; however, these do not tend to assess inclusion. Through this project, stakeholders will be able to assess existing pedagogies within primary education systems and raise awareness, political will, and action towards developing a breadth of skills and adopting inclusive, engaging, adaptive, and playful pedagogies.
 
The IEPA has been at the fore front of cutting-edge research for over four decades; a service quality that led to its elevation to a UNESCO Category II Institute for West Africa. The selection of IEPA as Consultants for the Innovative Pedagogy Project, is a testament of the Institute's expertise in research to inform policymakers on making the best policies for the educational sector. Invariably, research-informed policies and its implementation will lead to Ghana attaining equitable and inclusive education and lifelong learning for all (SDG 4).