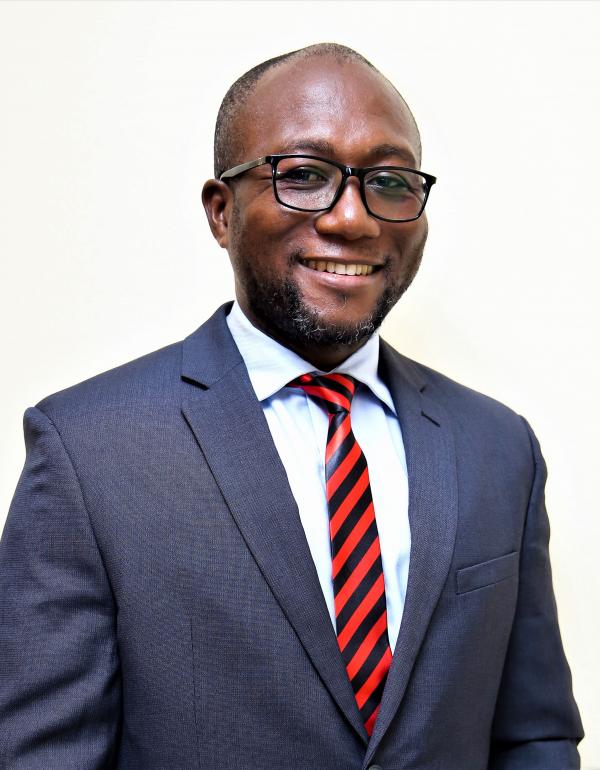 Contact Info
Institute for Educational Planning and Administration (IEPA),
Email:aampah-mensah@ucc.edu.gh
Dr. Alfred Ampah-Mensah
Senior Research Fellow
Alfred Ampah-Mensah a senior research fellow at the Institute for Educational Planning and Administration (IEPA), University of Cape Coast, Ghana and the national coordinator of the Leadership for Learning (LfL) Ghana programme. Alfred holds a PhD in Education from the University of Bristol, UK, a Master of Arts in Educational Planning and Management from UNESCO's International Institute for Educational Planning (IIEP, Paris), a Master of Philosophy in Educational Planning and a Bachelor of Education (Mathematics) from the University of Cape Coast.
Dr. Ampah-Mensah is a member of the Ministry of Education's Technical Committee on Education Sector Planning, a fellow of the Centre for Commonwealth Education, University of Cambridge and a distinguished fellow of the Global Ed Leadership network. He also does independent consultancy for various stakeholders in education. Alfred is passionate about leadership development in education and is involved in several professional development programmes including Edify's leadership programme for supported private schools; British Council's Connecting Classrooms programme; T-TEL's Colleges of Education Leadership programme and the Ministry Of Education's Secondary Education Improvement Programme.
Dr. Ampah-Mensah has an insatiable interest in research, having experience in the use of both quantitative and qualitative research methodologies. Whereas his PhD was qualitative in approach, his MPhil research and undergraduate project were both quantitative.  Alfred has worked on several research projects including the DfID sponsored Research Programme Consortium on Implementing Education Quality in Low Income Countries (EdQual), OECD-UNESCO joint initiative: Survey of Teachers in Pre-Primary Education (STEPP) and UNICEF sponsored research projects on Capacity assessment of district and community-based structures in basic education delivery and barriers to girls JHS completion. He is a very confident public speaker who has presented papers at various forums both local and international.