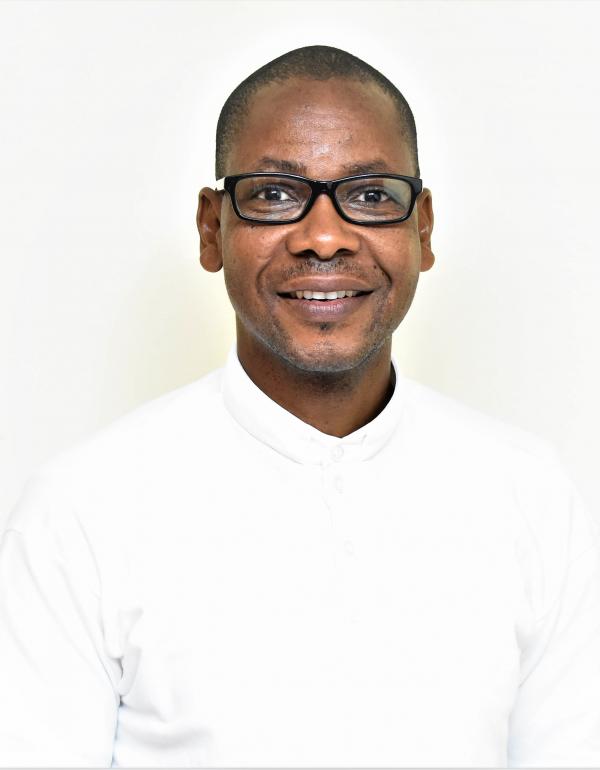 Contact Info
Institute for Educational Planning and Administration (IEPA),
University of Cape Coast,
Cape Coast, Ghana
Office Phone:+233 3321-30571
Mobile: +233 20 469 1535
Rev. Fr. Raymond Chegedua Tangonyire
Lecturer
Fr. Raymond C. Tangonyire, SJ (PhD Cantab) is a lecturer and currently lecturing graduate students in Educational Leadership at the Institute for Educational Planning and Administration, a UNESCO Category II Centre of Excellence at the University of Cape Coast (UCC), Ghana.
 Fr. Ray is a Catholic Priest and belongs to the Society of Jesus popularly known as the Jesuits. He is a Cambridge Commonwealth European International scholar and holds an MPhil and PhD degrees in Educational Leadership and School Improvement from the University of Cambridge, England. Fr. Ray also holds a BA in Theology from the Catholic University of Eastern Africa, Nairobi, Kenya; a BPhil in Philosophy from the Gregorian University, Rome, Italy; a BSc Agriculture from the University of Cape Coast, and a Diploma in Tourism and Travel Agency Management from Cambridge Tutorial College, New Haven, England. 
Fr. Ray began his post-university profession as a banker but later turned to education where he worked in various capacities as a leader, teacher and consultant in pre-tertiary and tertiary educational institutions across Africa. He is a founding member of the Catholic University in Ghana at Fiapre in the Bono Region. He is also a member of the Commission for the proposed Loyola Jesuit University, Ewato, Nigeria, and a member of Jesuit Tertiary and Pre-tertiary Education Commissions for Ghana, Nigeria, Liberia, Sierra Leone and the Gambia. 
His major research interests are in Leadership for Learning (LfL), Critical friendship, educational change implementation and school improvement, and issues of access, equity and quality education.
 
Education
Doctor of Philosophy (Educational Leadership) University of Cambridge, Cambridge, United Kingdom - 2015-2018
Master of Philosophy (Educational Leadership & School Improvement)University of Cambridge, Cambridge, United Kingdom - 2013-2014
Bachelor of Theology Hekima College, Catholic University of Eastern Africa, Nairobi, Kenya - 2009-2012
Bachelor of Philosophy, Arrupe College, Pontifical Gregorian University, Rome, Italy - 2004-2007
Bachelor of Science (Agriculture), University of Cape Coast, Cape Coast, Ghana - 1996-2000
Diploma on Tourism and Travel Agency Management Cambridge Tutorial College, Jersey, Britain - 1994-1996