IEPA Honours its Fulbright and Sabbatical Scholars
The Institute for Educational Planning and Administration (IEPA), a UNESCO Category II Centre of Excellence for West Africa located at the University of Cape Coast (UCC) – Ghana, has honoured its sabbatical and Fulbright scholars at a public lecture it organized for them in Cape Coast for them to share their insights and experiences.

The public lecture themed "Sustainable Global Partnerships in African Higher Education", appreciated its scholars: Prof. Candace M. Moore, Dr. Jillian Martins – Fulbright scholars, and Prof. Martins Fabunmi - sabbatical scholar who made presentations on their time at IEPA- UCC.
 
Prof. Candace Moore was the first to deliver her presentation on the sub-theme; "Leveraging African Indigenous Approaches to Cultivating Sustainable Global Partnerships". She thanked the IEPA for enriching her experience on her year-long stay in Ghana and for its continuous support throughout her scholarship. She acknowledged the Institute's commitment to fostering inclusivity and embracing diversity.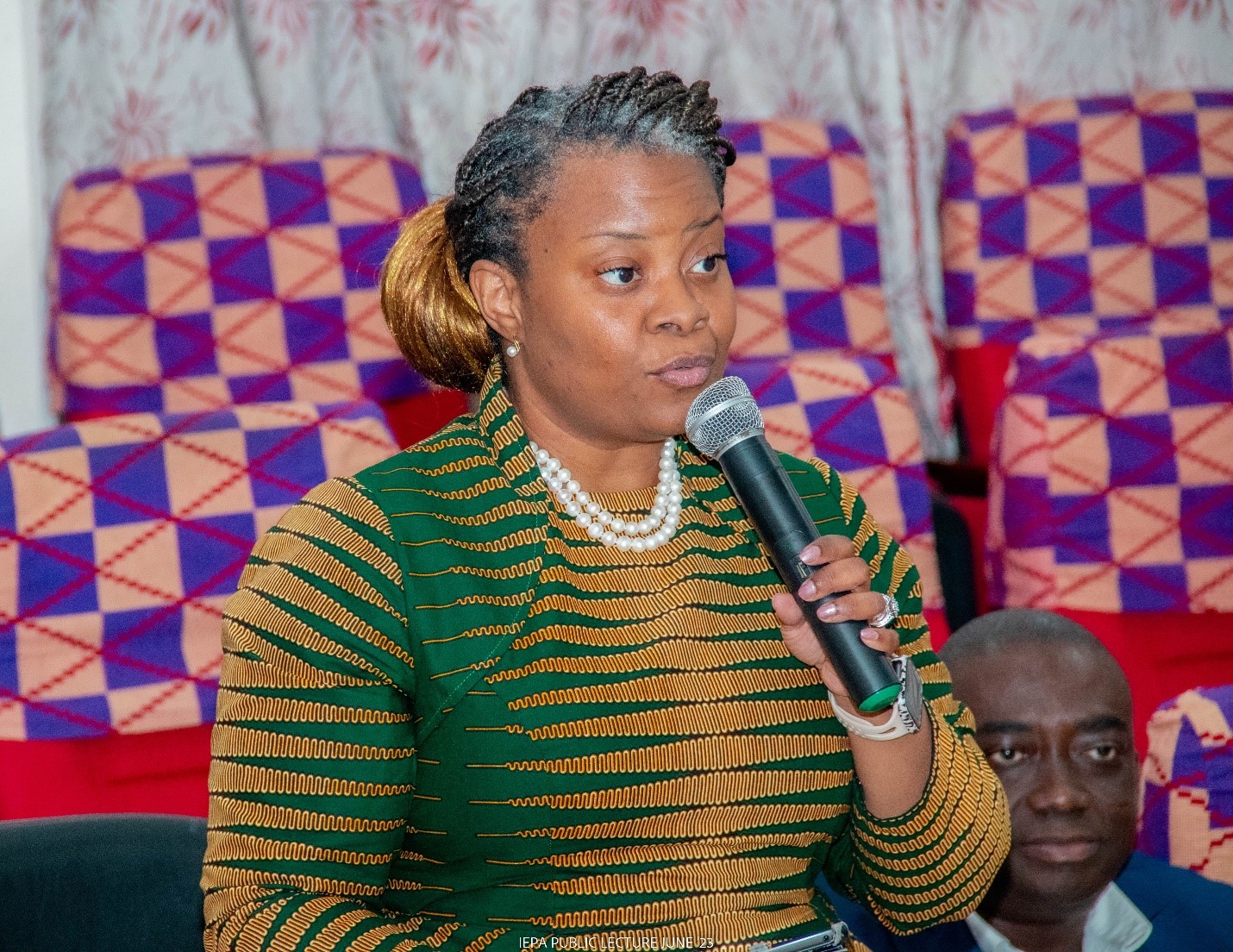 She further called on institutions of higher education in Africa to work on ensuring that global partnerships are reflective of African perspectives and ideologies. She advised that management of higher education institutions should ensure global partnerships do not tilt towards Western ideas and values.

Prof. Candace poignantly emphasised that extensively incorporating African indigenous knowledge into African educational curricula would help educators to understand the power of unity, and self-respect while fostering growth. She stated that, "When we talk about global partnerships, we need to focus on hearing African voices first so that our initiatives and goals are centered on the work that we do and not solely focused on partnering for leveraging Western ideology,".
Commenting on her presentation, the Chair of the event, Prof. George Sefa Dei, a Professor of Social Justice Education at the Ontario Institute for Studies in Education, University of Toronto, posited that African higher education institutions need to dismantle colonial systems in academia and nurture students with indigenous pathways to make them ready for the growth of the continent. He averred that, "Higher education should not make African learners' products of Western knowing and practice, but instead, products of our own decolonization and resistance to dominant forms of knowledge production, interrogation, validation and dissemination."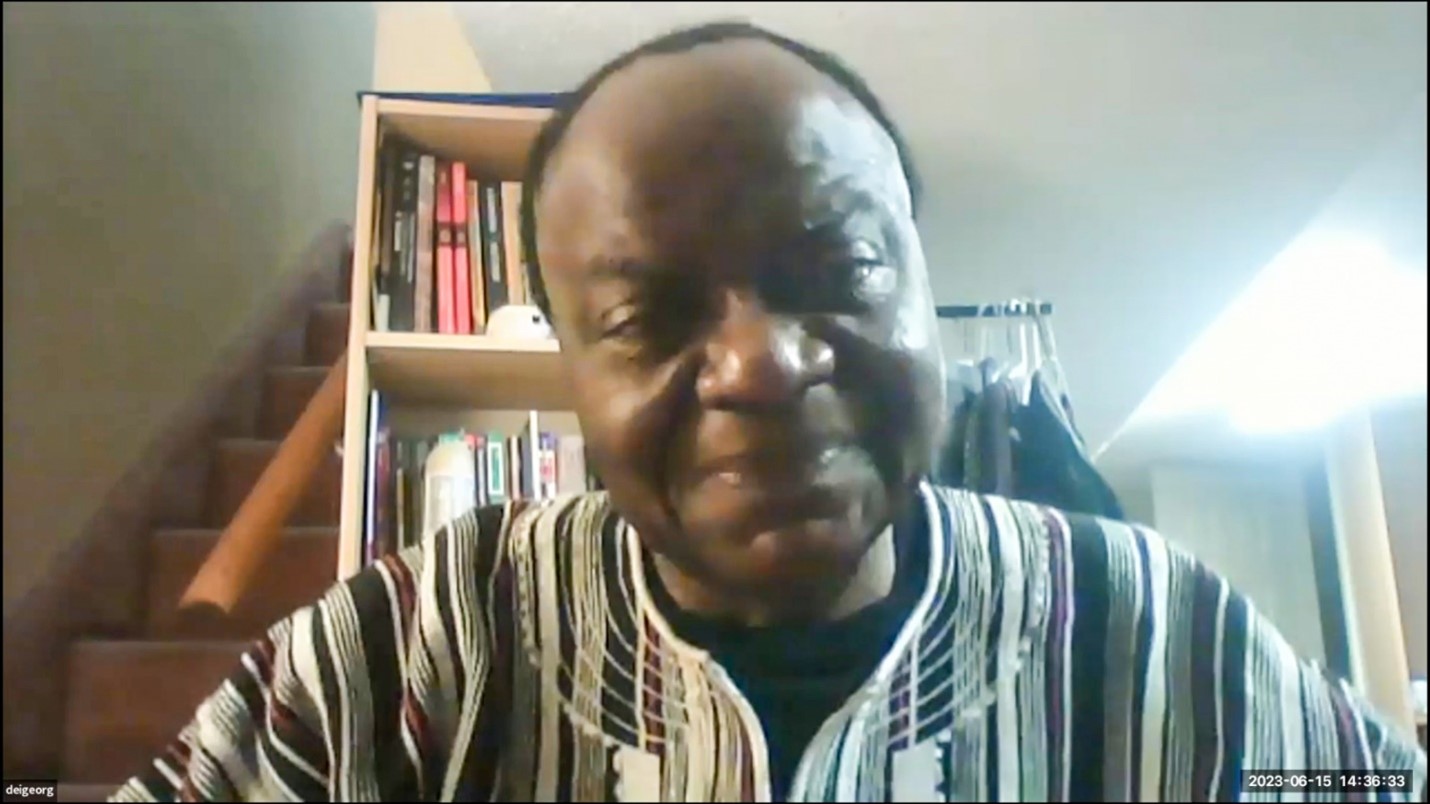 The Chair went further to explain that the concept of globalization in global partnerships must be redefined to achieve its intended purpose. "Globalisation today, follows the mantra of 'what is yours is ours and what is mine is mine'; it is time to rethink and ensure global partnerships are set on our own terms", he stated.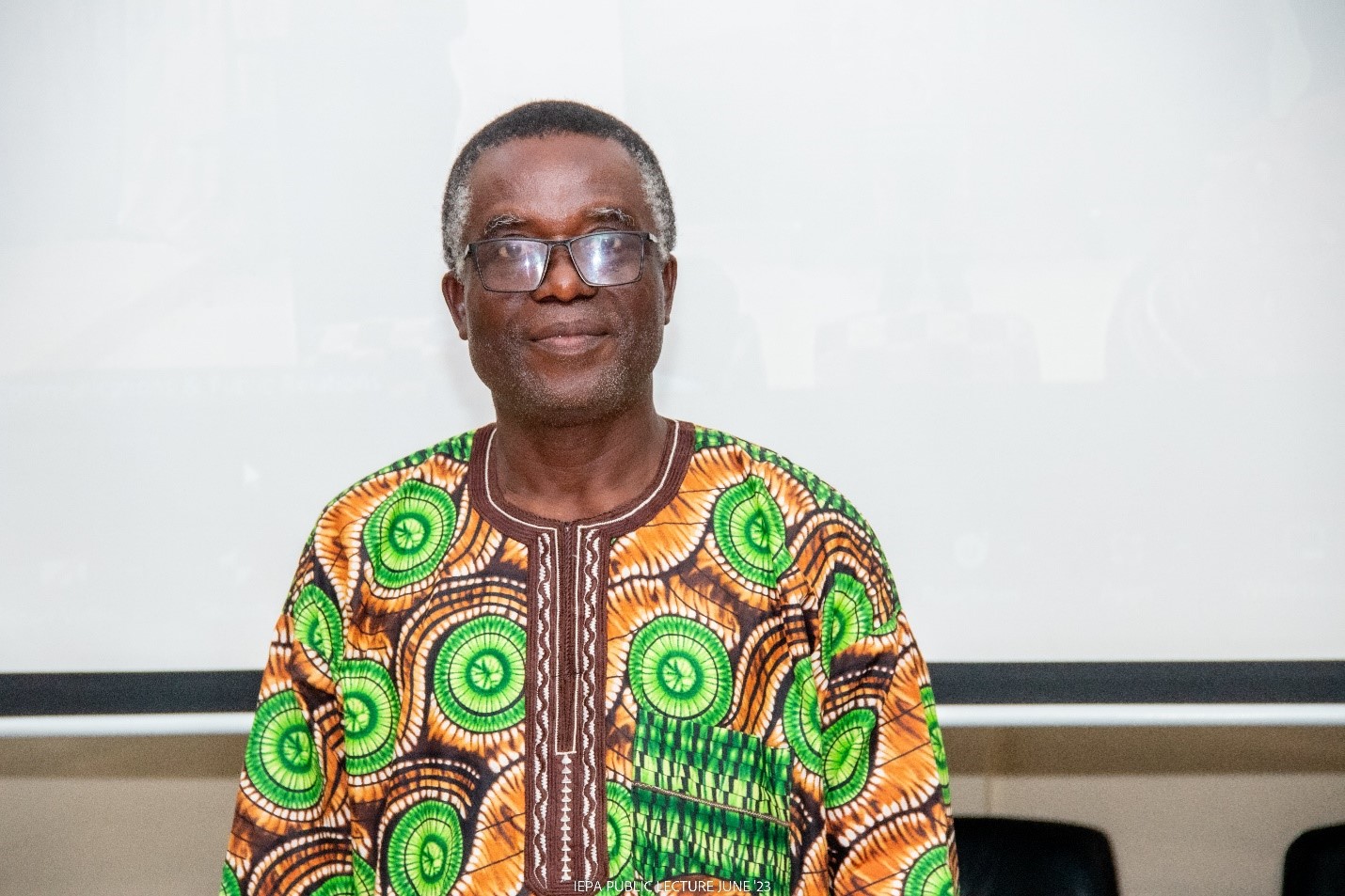 Speaking on his experience as a visiting lecturer at the IEPA, Prof. Martins Fabunmi, a Professor of Management and Leadership in Education from Nigeria, commended the IEPA for creating an environment that fosters innovation and scholarly growth. He expressed his gratitude for the Institute's resources which enabled him to conduct research and engage in fruitful collaborations with faculty members and fellow scholars. Prof. Fabunmi emphasized that his experience at the IEPA has been truly transformative. He added that "respect for one another among seniors and juniors and vice versa, is a recipe that fosters inclusivity and diversity especially in African institutions of higher learning".
Dr. Jillian Martin, another Fulbright Scholar at the IEPA shared her experience as a visiting scholar and gave insights on how to become a Fulbright Scholar. She thanked the IEPA faculty for their support and encouraged the students and education enthusiasts present to take advantage of learning experiences provided to engage in meaningful partnerships. 

Delivering his remarks, the Director-General of IEPA, Dr. Michael Boakye-Yiadom, expressed heartfelt gratitude to the scholars for their unwavering dedication to the advancement of education. He emphasized the critical role of international collaborations in enriching educational practices and fostering cross-cultural learning experiences.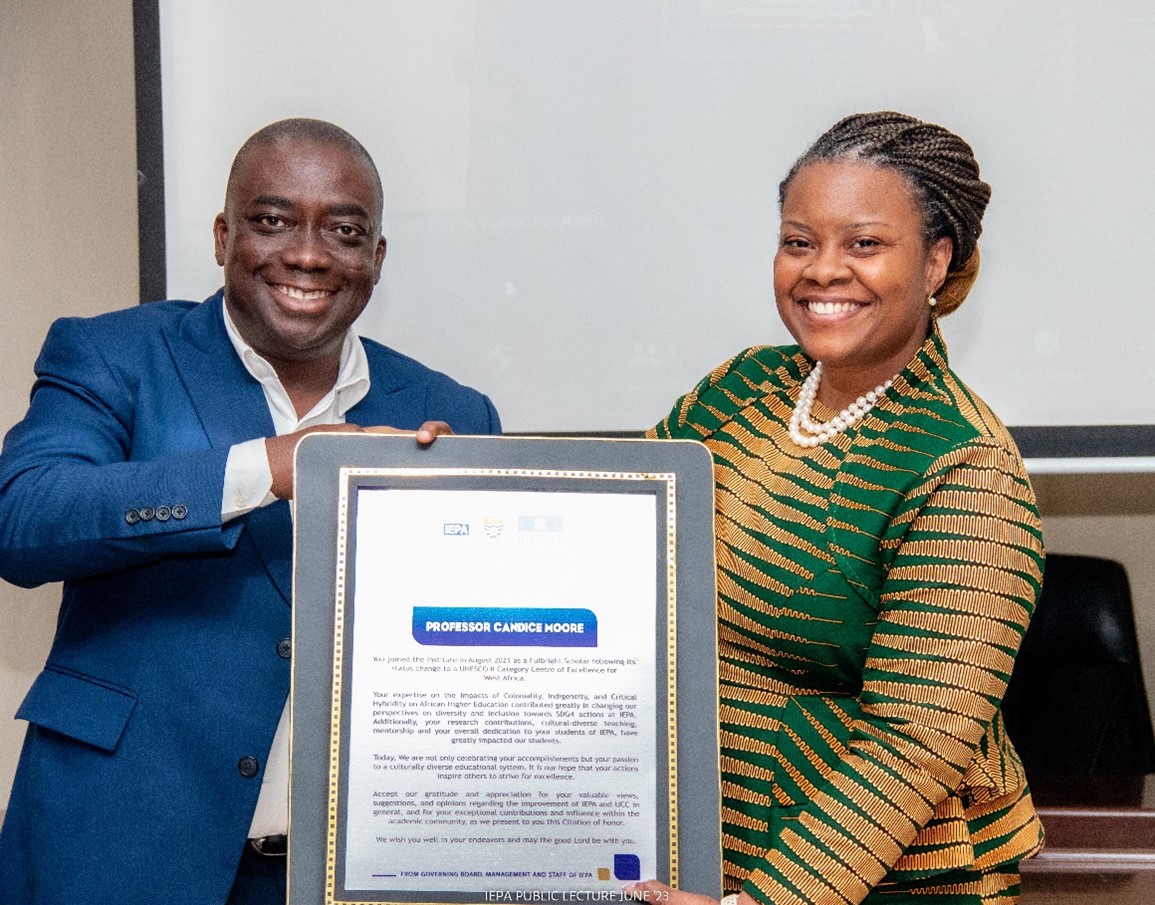 The public lecture which was organized in a blended format saw a diverse audience comprising esteemed faculty members, students, and passionate education enthusiasts participating and engaging with the scholars both physically and online. 

At the end of the lecture, each of the presenters was honoured with a citation of gratitude and a kente stole as a symbol of IEPA's appreciation for their commitment to promoting inclusive education and life-long learning. 

 It is worthy to note that the IEPA is a lead Institute for educational planning, administration and leadership in the West African sub-region mandated to foster international collaborations that ensure diversity, inclusivity and the promotion of the United Nations Sustainable Development Goal 4(SDG4). It has hosted diverse visiting lecturers from various countries to enrich its internationally-experiential curriculum for its students pursuing tertiary degrees and also fosters diversity among its faculty. 

Instructively, the IEPA is committed to achieving the SDG 4 as well as the African Union's Agenda 2063, and the sustained SDG 4 Drive on ATL Fm in Cape Coast is designed to interrogate issues, advocate and promote educational discourses geared towards the implementation of the SDG 4.