Shaping the Future of School Leadership in Africa
The Institute for Educational Planning and Administration(IEPA), a UNESCO Category II Centre of Excellence for West Africa was invited to attend a co-creation workshop in Rwanda with partner organisations to review the African Centre for School Leadership (ACSL) proposal and provide feedback for the future of the Centre.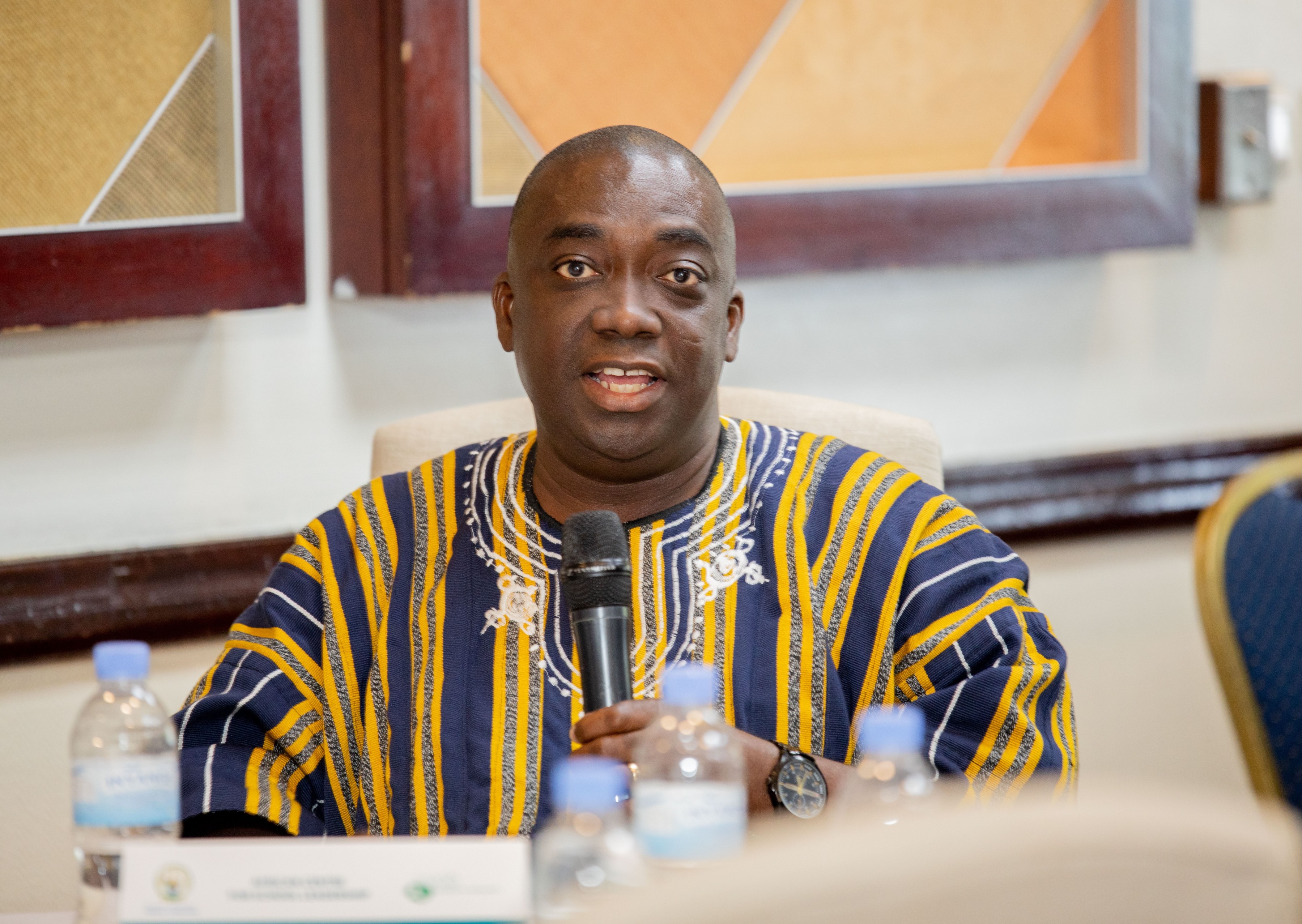 The workshop organised by the Rwanda Ministry of Education and VVOB-education for development, was attended by the Director-General of IEPA, Dr. Michael Boakye-Yiadom.
Dr. Boakye-Yiadom, a member of the Centre's Foundation Phase Steering Committee, expressed excitement about the need for Africa to be more aggressive in taking advantage of the many available opportunities to create a community of practice. He indicated that the workshop was strategic and that, "all partners must come aboard to integrate educational planning and data management skills in all school leadership programmes to grow a generation of future-ready school leaders poised to thrive in the 21st century."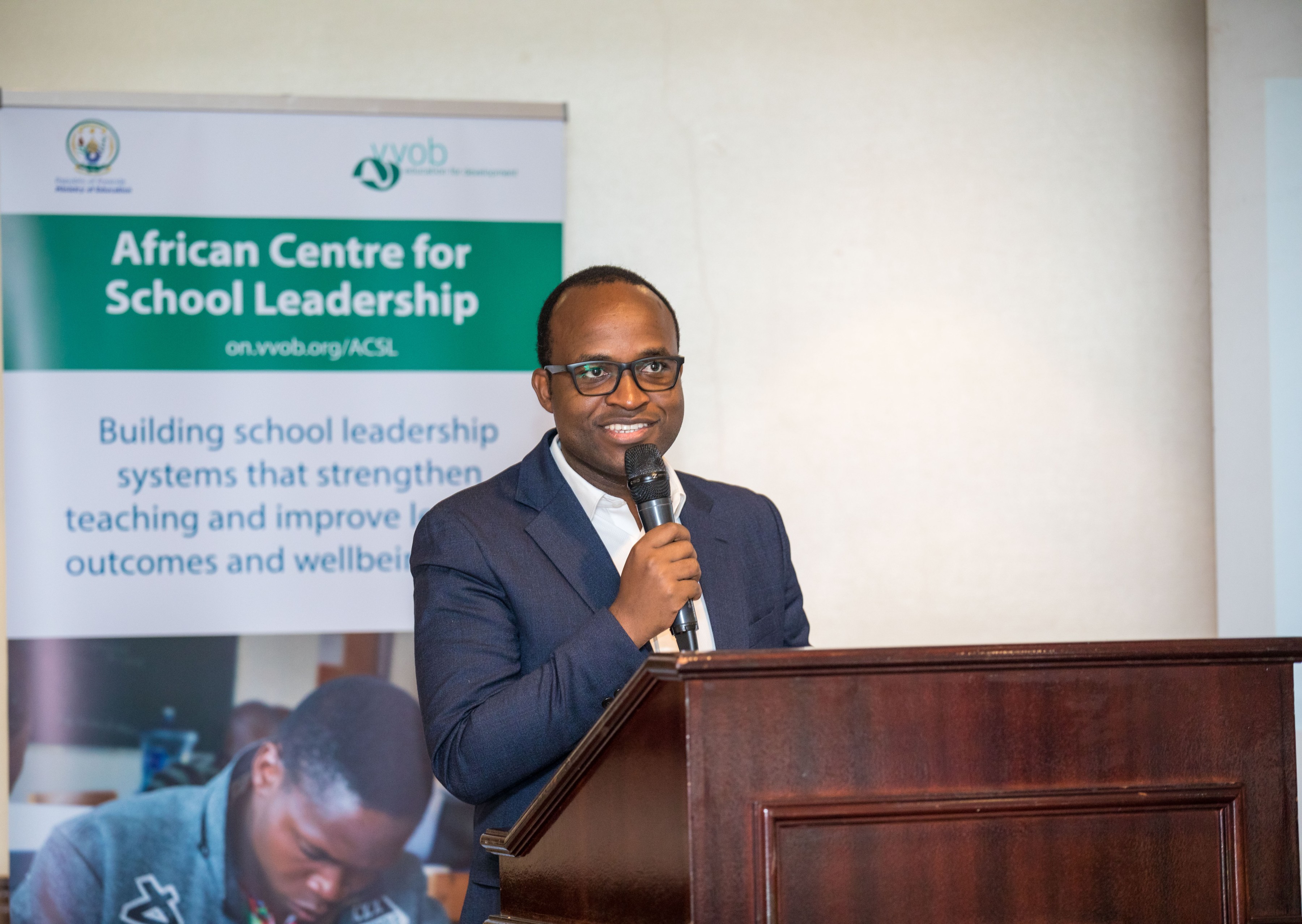 Addressing the partners at the workshop, the Minister of State for Primary and Secondary Education - Rwanda, Gaspard Twagirayezu, stated that, "We believe that effective school leaders create conditions necessary for effective teaching and ultimately improve learning outcomes. This is why African governments need to collaboratively invest in school leadership support as part of their education policy agenda and we see the African Centre for School Leadership as an opportunity to achieve this agenda." 
The African Centre for School Leadership is an initiative by and for African and African-based partners and other partners that share the goal of advancing quality education in Africa. The Centre works with African governments and other educational stakeholders in four focus areas to build quality school leadership systems. The four areas are: The development or re-development of school leadership policies and guidelines and effective and scalable professional development programmes for school leaders; the delivery of professional development programmes for school leaders through capacity development of professional development providers; monitoring, evaluation and research on the effectiveness and impact of school leadership and school leadership development; and knowledge mobilisation, advocacy and sector coordination through multi-stakeholder partnerships and dialogue. 
Currently, the Centre works in partnership with the Rwanda Ministry of Education, the Association for the Development of Education in Africa (ADEA), the Institute for Educational Planning and Administration (IEPA) at the University of Cape Coast – Ghana, the Kenya Education Management Institute (KEMI), the Rwanda Basic Education Board, and the University of Rwanda College of Education (UR-CE). In addition, the Centre is collaborating with the Mastercard Foundation as a financial partner for the Foundation Phase project. 
 
The Centre is hosted in Rwanda and aims to become the 'go-to' place for research and information on school leadership in Africa and build a strong network that brings together scholars, policy makers and practitioners interested in school leadership and leadership continuous professional development on the African continent.
Instructively, the IEPA, as a UNESCO Category II Centre, is committed to achieving the United Nations Sustainable Development Goals (SDGs) as well as the African Union's Agenda 2063. This partnership, which aims at developing effective school leaders in Africa, is a partial fulfillment of the IEPA mandate. 
Notably, the VVOB – education for development is an international non-profit organisation with over 40 years of experience in quality education. Through capacity development, VVOB provides support to ministries of education in Africa, Asia and South America to improve (initial) professional development of teachers and school leaders in early childhood, primary, general secondary, and technical and vocational education.