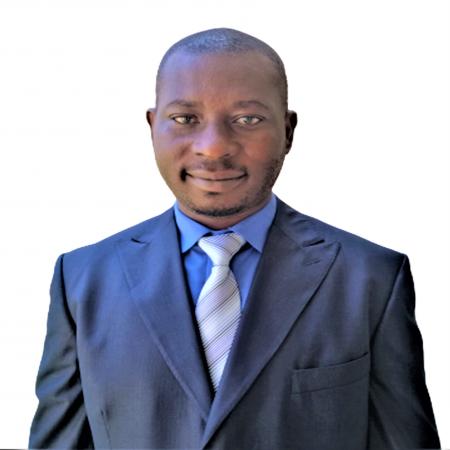 Head of Internal Audit
Profile
George Henry Kofi Mensah is the Head of Internal Audit at the Institute for Educational Planning and Administration (IEPA), a UNESCO Category II Centre of Excellence at the University of Cape Coast (UCC), Ghana. George is also an Assistant Internal Auditor at the Directorate of Internal Audit of the University of Cape Coast.
Mr. Mensah holds a Commonwealth Executive Masters in Business Administration from the Kwame Nkrumah University of Science and Technology (KNUST), Kumasi and a Bachelor of Commerce Degree from the University of Cape Coast.
He is a dynamic individual with over ten years' experience in Internal Auditing in the Public Sector. He was instrumental in leading a special team taskforce that conducted special internal audit assignments at the request of the Vice-Chancellor and other Heads of Department at the University of Cape Coast. He was also a member of the Quality Assurance and Follow-up Section of the Directorate of Internal Audit that ensured that draft Internal Audit Reports of the University met quality standards prior to their publications.
Mr Mensah is skilled at internal auditing and this is as a result of the numerous workshops, seminars and conferences he has participated in Ghana. Notable themes and experience gained at these conferences are Ethical Behaviour, Information Security and Confidentiality; Forensic Accounting and Auditing; Aligning Governance, Risk Management and Compliance for Institutional Impact; Update in Taxation (What is New in Ghana, Income Tax, VAT, Tax Stamp, etc.); The   New Income Tax Act, 2015 (Act 896) what the Accountant needs to know; Fraud and Investigation;  Dialoguing with stakeholders to improve compliance in withholding tax position; and the impact of global financial crisis on University's funding-the role of Internal Auditors.
George is a former Trustee, Executive Committee member and the Finance Committee Chair of the Senior Staff Association Universities of Ghana (SSA-UoG), UCC Local Branch. He has also served on the Health Services Committee of the University where his professional experience was brought to bear on the Committee's work output. Again, he was a member of two-member team appointed by the National Executive Council (NEC) of Senior Staff Association Universities of Ghana to audit the accounts and activities of the National Secretariat for a three-year period.
George is a team player, a passionate results-oriented individual with a strong desire to contribute to the achievement of IEPA's West African sub-regional agenda and deliverables.