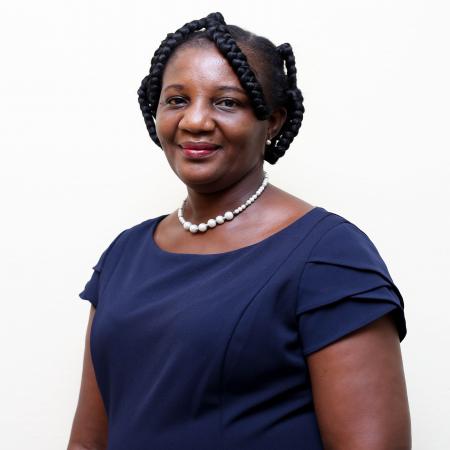 Head of Administration
Profile
Mrs. Alberta Abena Kunadu Owusu is the Senior Assistant Registrar at the Institute for Educational Planning and Administration (IEPA), a UNESCO Category II Centre of Excellence at the University of Cape Coast (UCC), Ghana. 
Prior to joining the IEPA, she was the Junior Assistant Registrar at the Centre for Research, Advocacy and Documentation, UCC from August 2014 to August 2015. She also worked with the School of Graduate Studies as the Principal/Chief Administrative Assistant, also at UCC from 2006 to 2013. Mrs. Owusu had garnered experience working with Overseas Processing Entity (Church World Service) and Women in Self Environment in Accra for over 5years before joining the University of Cape Coast in 2006. 
Mrs. Alberta Abena Kunadu Owusu holds a Masters of Philosophy (NGO and Community Development), a Master of Science (NGO Studies and Management), a Master of Arts (Development Studies), a Bachelor in Educational Psychology and a Diploma in Economics all from the University of Cape Coast, Ghana.
 Mrs. Owusu's is currently contributing to research studies and her interests include Issues in Higher Education, Non-Governmental Organisations, Administration and Corporate Social Responsibility.